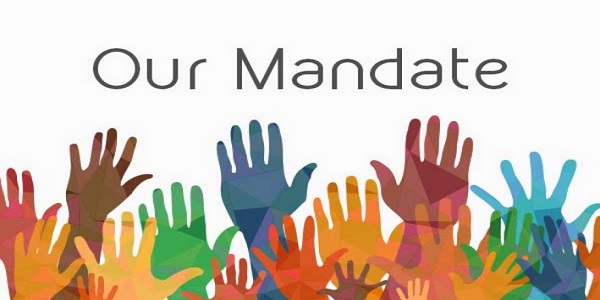 Head Quarter Office
Electoral Commission for Sierra Leone Building, OAU Drive, Tower Hill, Freetown, Sierra Leone, West Africa
+232 79 481520
info@hrc-sl.org
Mandate of HRCSL
Section 7(1) of the Human Rights Commission of Sierra Leone Act (No. 9) of 2004 stipulate that "The object for which the Commission is established is the protection and promotion of human rights in Sierra Leone." and section 7(2) states the following functions:
Investigate or enquire into any allegation of human rights violations
Promote respect for human rights through public education and awareness raising Programs
Publish guidelines, manuals, and other materials on the human rights obligations of public officials and others;
Cooperate with institutions including public interest bodies, Non-Governmental Organisations (NGO) and International Organisations working in the field of human rights;
Review existing legislation and advise government on its compliance with international obligations
Monitor draft legislations, policies, programmes and administrative practices to ensure they comply with human rights principles, standards and obligation;
Advice and support government in the preparation of treaty body reporting.
Visit correctional centres and other places of detention to inspect and report on conditions;
Monitor and document violations of human rights in Sierra Leone; and,
Publish and present to the President and Parliament an Annual Report on the State of Human Rights in Sierra Leone.
If you Have Any Questions Call Us On (+232) 79 - 481520